Books-A-Million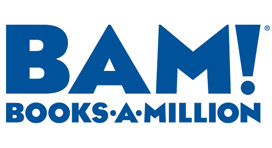 BOOKS--We've got a million of them, and great coffee too!
Phone:

703.430.2192

Location:

Upper Level | Macy's Wing | Directory Map (PDF) | get directions »

Hours:

M-Sa: 10am - 9:30pm; Su 11am - 7pm.

Website:
Sales and Promotions
A free-spirited house-sitter witnesses a murder-suicide from her latest digs igniting Nora Roberts' newest tale of sizzling romance and thrilling intrigue – "THE COLLECTOR" has arrived at BAM! 
Adapted from James Thurber's short story of an introverted man who retreats into a fantasy world where he's master of his destiny, The Secret Life Of Walter Mitty is NEW on DVD at BAM!
Books, gifts, games, and special spring treats are all in store for Easter (April 20th!). Hop on over today!
Not what you are looking for? Perhaps try looking here…